Description
The Benchmade Adamas Folding Knife is a model of dependability done right. Its tank-like construction ensures that you can put your life in its hands with complete confidence and ease. Carefully redesigned to reduce your workload while maintaining unrivaled performance across a wide range of demanding applications.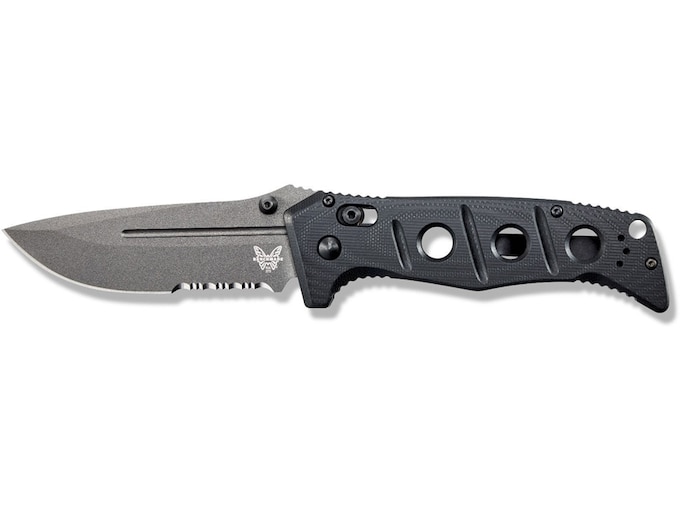 Features
Tip-up pocket clip with reversible design
Hole for a lanyard
Handle made of G-10
Benchmade is the logo of the company.
Designed and manufactured in the United States of America