Description
In the world of high-tech, covert construction, the Cold Steel FGX Push fixed blade knife is one of the most recent trends. Because they are made of Grivory, the most recent innovation in fiberglass reinforced plastic, they are UV and heat stabilized, making them impervious to the effects of the environment. The handles of these knives are one of their most distinguishing characteristics. Kraton has been molded directly to the tangs of the blades, resulting in a deeply checkered finish. They will never rust, warp, crack, or split because the FGX series is made of Grivory, which means they will withstand even the most extreme environments. Fixed blade knives from the FGX Series are an excellent last resort self-defense option.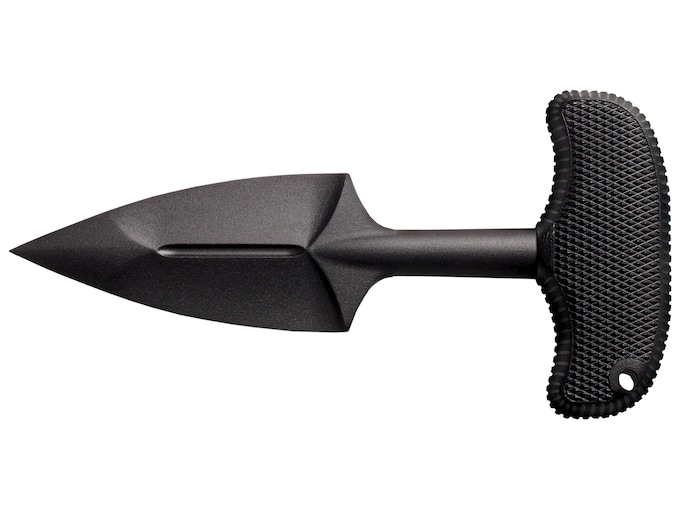 Features
The construction of the blades is non-metallic.
Hole for a lanyard
Construction with a full tang
Cold Steel logo with an asterisk warning-icon
Caution is advised because using this product may expose you to Nickel (Metallic), which is known to the State of California to cause cancer. More information can be found at www.P65Warnings.ca.gov if you wish to learn more.