Description
The Operator 7 is extremely large! Using thick steel and handles, TOPS created a heavy, well-balanced knife that will serve well as a workhorse tool for many years to come. However, it also has the classic American fighting knife aesthetics that make it appear to be every bit as good as it will perform on the battlefield.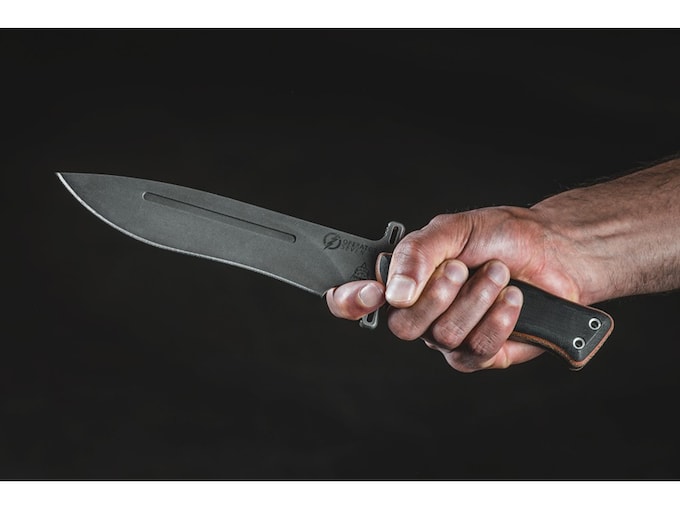 5/16″ thick steel is used to construct this "The differentially heat treated blade, made of thick 1075 steel, will be impact resistant on the edge and have a very strong spine. The handles begin with Tan Canvas Micarta on the bottom and are sandwiched with Black G10 on top, which has a great texture for gripping the handle. The total length of the handle is also more than one "Once assembled, the handle will be thick enough to fill out the user's hand in the same way that an ax or hatchet handle would.
Because it is a tool, it must be both useful and comfortable to be used effectively and efficiently. It's designed for the Operator who doesn't back down from a challenge. This knife will find a home among door-knockers, survivalists, and weekend warriors of all types and backgrounds. The rounded handles and handguard make it a pleasure to use, and the finger choil allows the user to achieve excellent precision when cutting finer lines. The six and a half inches of cutting edge will be sufficient for the vast majority of cutting tasks, and the weight of the knife will assist it in doing much of the actual cutting work. The Kydex sheath with dangler attachment that comes with it makes it simple to transport into whatever environment you find yourself in.
Made in the United States of America is the logo of TOPS Knives.