Description
The Smith and Wesson OTF series of knives are built to withstand the rigors of everyday life and are ready to perform when called upon.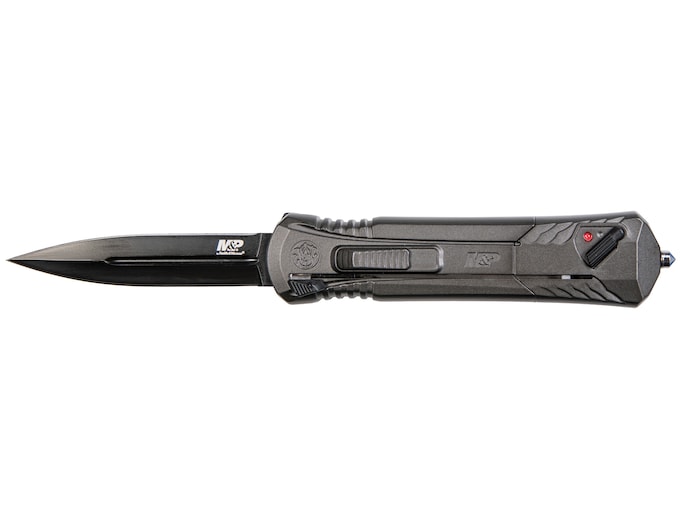 This Out the Front knife is not an automatic, but rather an assisted opening knife that is deployed by means of a thumb slider that manually initiates the blade movement until the spring-assisted mechanism takes over control of the movement. It is made simple to manually retract the blade by the use of a blade release button and a sliding slider.
All of the blades are constructed of high-quality AUS-8 stainless steel, which ensures unmatched performance and durability. The sturdy aluminum handle, which has a black and gray finish, is comfortable to hold and is built to last a lifetime. On the handle, you'll also find a glass breaker and a tip-down pocket clip, both of which are useful for maximizing the tool's functionality. A sliding safety guard guards against the possibility of an unintentional deployment of the device.